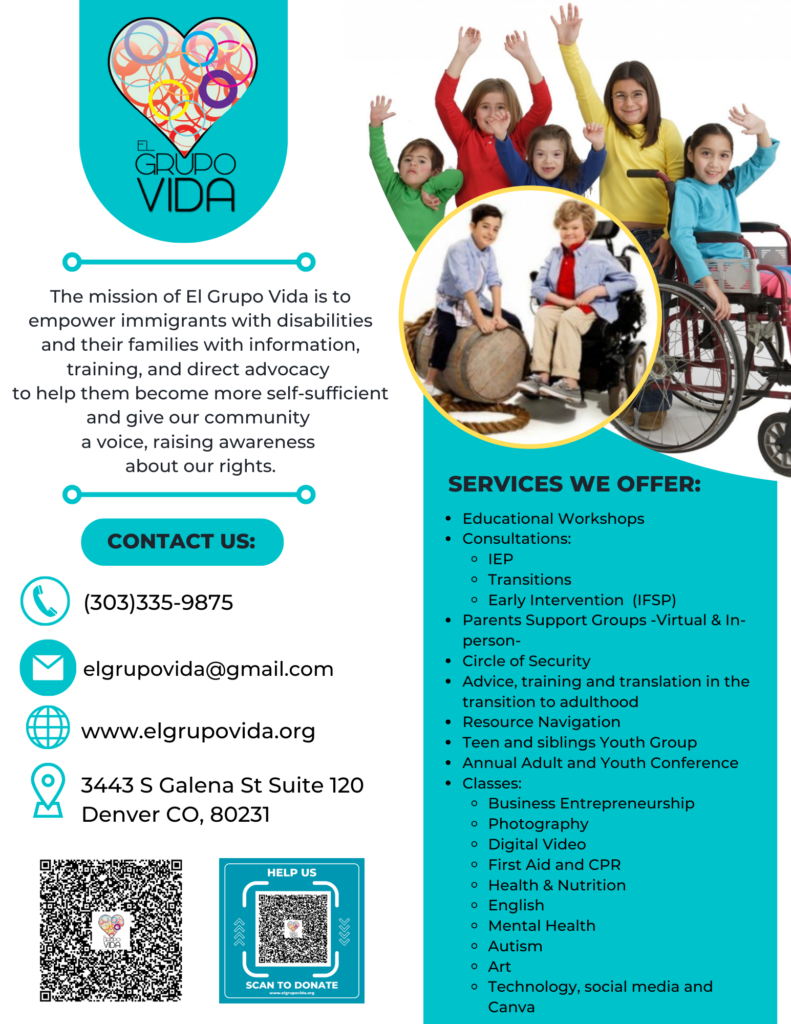 ---
We offer services in Spanish to the local communities. The majority of our services are provided by parents and volunteers who have many years of experience supporting their families and their children.
Services & Activities:
Book Club
Educational Training
Family Social Events
Information & Resources
Leadership Community Academy
Spanish Annual Conference
Virtual Support Groups
Support Groups
Designed to connect members of the community that have experienced similar situations regarding the care and loving a person with special needs. Join us on the second Saturdays at 12:30 and the third Wednesdays at 5:30 PM.
Workshops
In order to ring relevant information to the community and empower members, we provide a variety of workshops :
Home Learning Strategies
First Aids and CPR
IEPs
Advice, training and translation in the transition to adulthood.
If you are interested in receiving the latest news about our programs and also talked to our Resource Coordinator and Family Advocate please click on the button below.